Northbound Virtual Cruise
This page, with images courtesy of Kurumi's Signmaker, provides a "virtual cruise" of the guide signage along my NY 815 fictional freeway. Images begin at the top, and progress northbound as one goes down the page. Notes and annotations will be below an image, as appropriate. For simplicity, not all signs that could theoretically exist will be shown below. Also, contrary to standard New York practice, I've used milepost-based exit numbers.
The Cruise: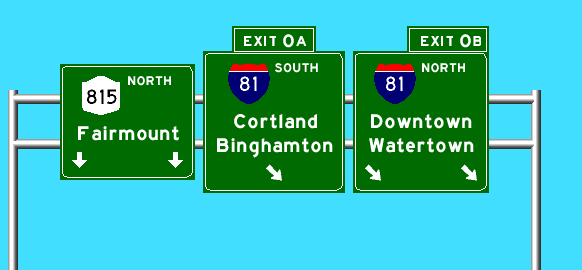 NY 815 begins as a continuation of I-481 in southern Syracuse.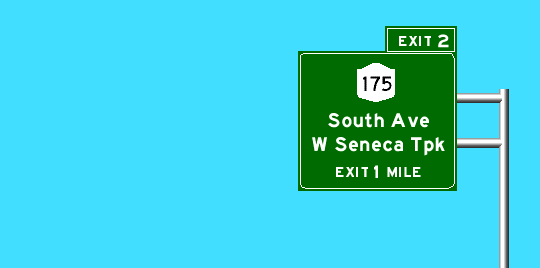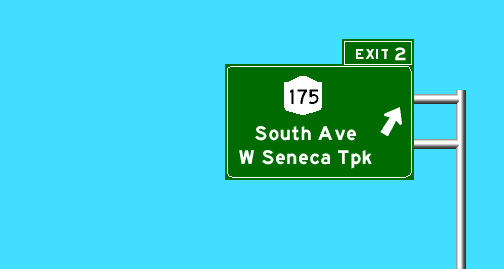 The only full interchange (excluding endpoints) along fictional NY 815 is a folded diamond at NY 175.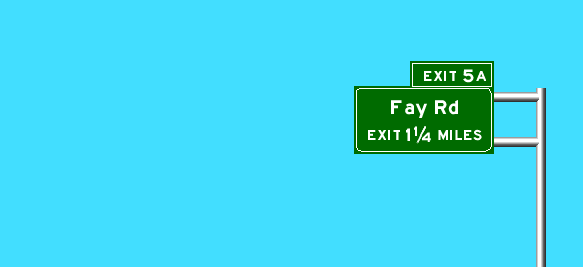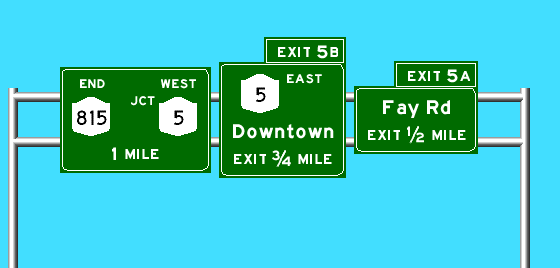 As we approach the Fay Rd exit, we also approach the end of fictional NY 815, which has an interchange with fictional NY 5 just north of Onondaga Blvd.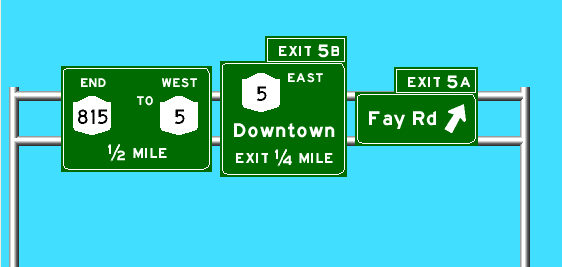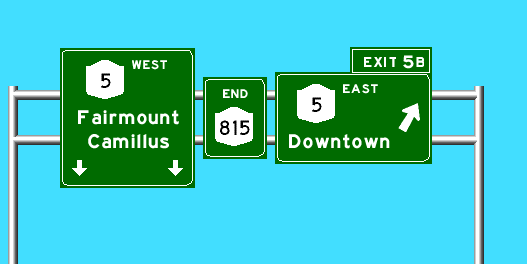 Fictional NY 815 ends, but the roadway continues as fictional NY 5 heading towards the completed real-life freeway around Fairmount and Camillus.
See the SOUTHBOUND virtual cruise
See the Fictional NY 815 Exit List
Back to the Fictional NY 815 page
Back to Fictional Freeways
Back to Magnolia Meanderings
Last Updated November 6, 2004
(C) 2004 Adam Froehlig