Welcome to the highway photograph portion of Froggie's Place. These pages document the many photographs and roadtrips I've taken over the last decade.
Click on a colored-in state below to view the photo index page for that state. States that are not colored-in do not have separate pages. Additional links are below the U.S. graphic.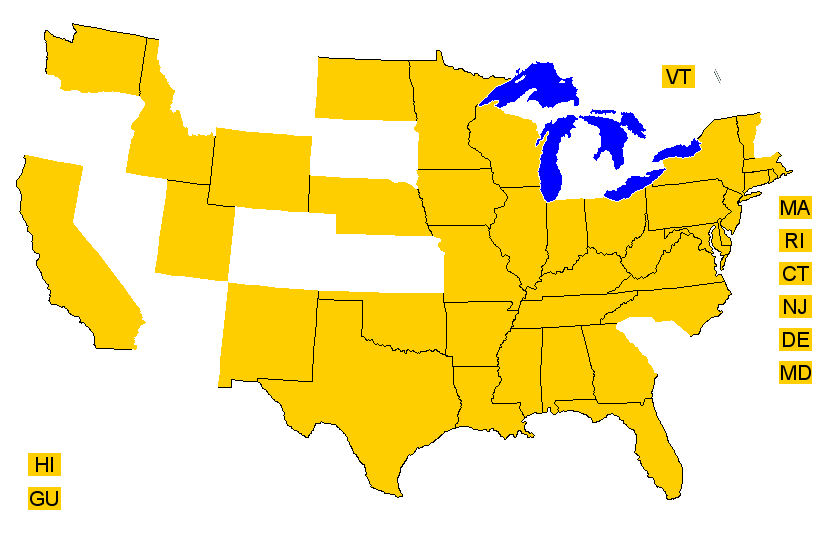 Other Road Photos (not listed under a state above)
Definitions of Common acronyms used on these photo pages.

Page last modified 18 February, 2008
(C) 2008-2001, Adam Froehlig