MS 39 Endings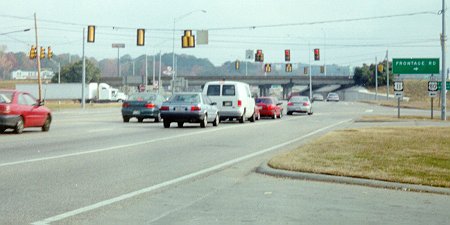 This is the area where MS 39 ends in Meridian, looking southeast. The bridges in the background carry I-20/59. MS 19 heads southeast from this area, and is multiplexed to the west with I-20/59. US 11/80 heads east from the near traffic light, and also follows I-20/59 west from here. The far traffic light (before the bridges) is for the westbound ramps.
Another photograph of the south end of Mississippi 39 at the junction with Interstates 20/59, U.S. 11/80, and Mississippi 39.
Photo taken by Ed Wilson (02/02).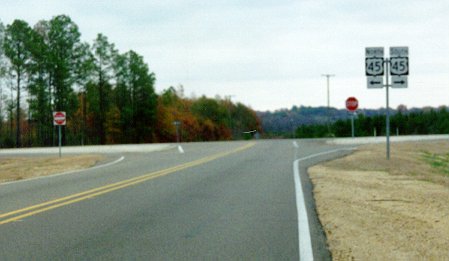 MS 39's northern ending is at US 45, in Shuqualak. Interestingly, MS 21, though duplexed with MS 39 west of Shuqualak, doesn't make it all the way to US 45, instead ending about 300 feet behind where I took this pic, at MS 145 (old US 45).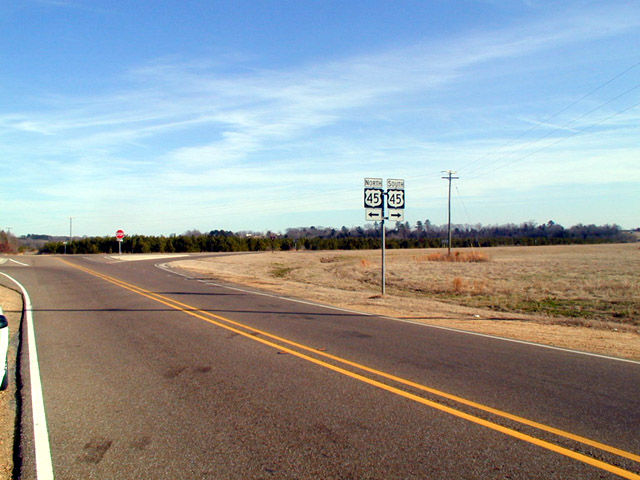 Ed Wilson visited this same location during February 2002 and offers this photograph of the north end of Mississippi 39.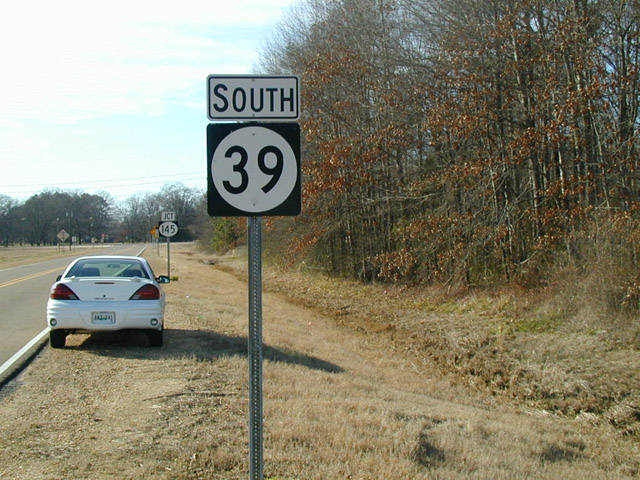 First southbound Mississippi 39 shield. As mentioned above, the old routing of Mississippi 145 is located a short distance to the west of U.S. 45.
Photo taken by Ed Wilson (02/02).
Back to MS Highway Endings
Back to Highway Pictures
Back to Main Page
Back to Highways Page
E-mail Froggie