MS 613 Endings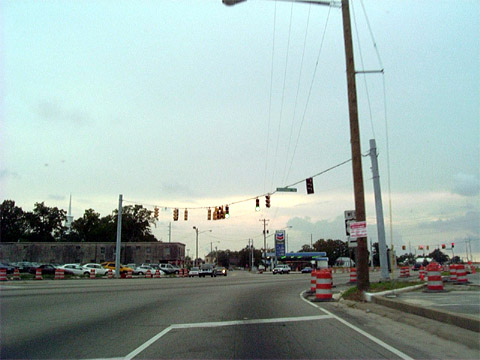 Suspected Southern terminus of Mississippi 613 (Telephone Road) with U.S. 90. View looks Southbound. There are no MS 613 reassurance shields on Southbound from Interstate 10 to U.S. 90 in Pascagoula.
Photo taken by Jana Clark/Alex Nitzman 8/13/01.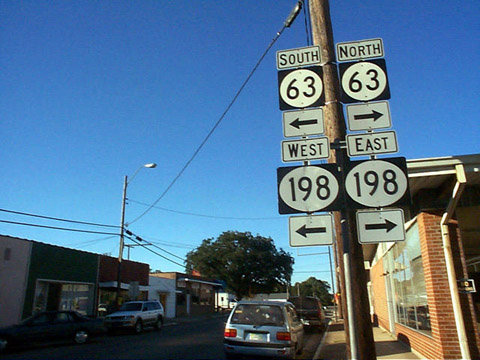 Sign assembly at the Northern terminus of Mississippi 613 in Lucedale. MS 63 has since been relocated to a new bypass of Lucedale West of town (MS 63 signage still remains on the former routing).
Photo taken by Alex Nitzman 10/99.
Back to MS Highway Endings
Back to Highway Pictures
Back to Main Page
Back to Highways Page
E-mail Froggie